Anna has lots and lots of baby dolls but two of them are very special… George (named after George Washington) and Audrey (named after a neighbor child that lives up the street whom Anna adores). George and Audrey are twins, though George doesn't smile and Audrey has a big grin… and they came to our family about a year apart from each other. Anna takes George and/or Audrey everywhere with us. They are about the size of a real three-month old baby and we get so many people stopping us when we are out. All the time we hear, "Oh wow, I thought that was a real baby!" I've laughingly joked that we need to put a hidden camera on the babies… they would be a YouTube sensation! We buy them real baby clothes at Goodwill and Santa brought them real diapers, bottles, and other accessories the last two Christmases. They really have become members of the family.
I thought it would be fun to have a birthday party for George and Audrey to celebrate their "first" birthday (which I think we'll repeat every year Anna wants to). We initially had it scheduled for last Saturday but Anna got sick and we had to reschedule it. Since today was an early-release day from school, we had the party this afternoon. We had decorations, snacks, drinks, and cupcakes. We even sent out invitations to the neighborhood kids! (Any excuse for cupcake, eh?) What a fun day! All of Anna's baby dolls attended, and Annie and Audrey brought their dolls too!
Here are some pictures (you can see George and Audrey in the third picture from the bottom, they got matching outfits for the party)…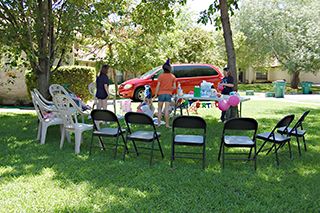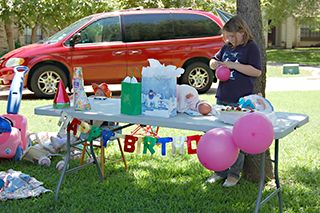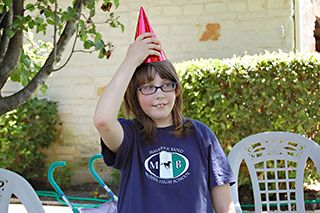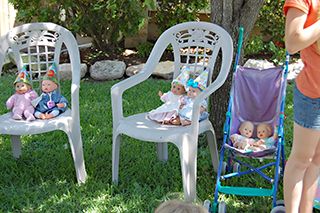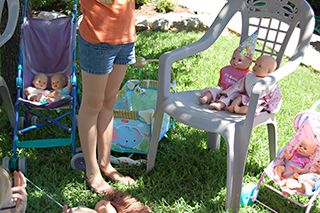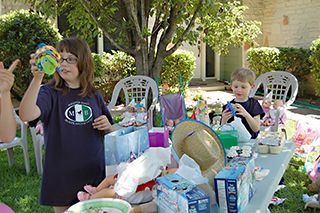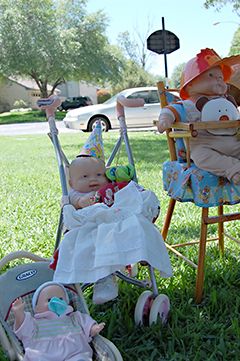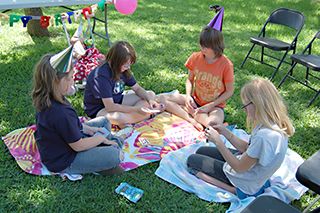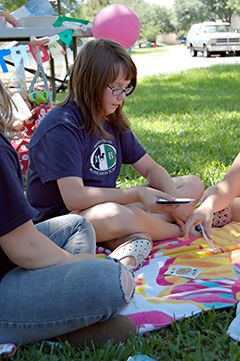 You know the best part of this day? Audrey (the girl in the Orange Crush shirt for whom babydoll Audrey is named) brought down a deck of cards to show Anna how to play War. She thought that Anna might be able to understand the game and play it in a group. Though Anna didn't quite get the concept, the other girls helped her, and she actually sat there and played cards for nearly 15 minutes. I get misty-eyed thinking about it.
Thanks for looking!