Though we didn't get to meet Shannon and Mimi yesterday at Morgan's Wonderland in San Antonio (they got delayed then ended up having to cancel), Jenny, Anna, Dominic, and I went ahead as planned and I'm so glad we did! This park is AMAZING!!! Built specially for children with special needs, everything is very accessible and built just for our SN kids. Everyone is super friendly and upon checking in (which I have to mention that you must reserve your time online and pay ahead of time so it makes checking in super fast and easy!), each person gets a GPS wristband. If at any time your child wanders off, there are multiple places in the park where you scan your wristband and it locates each member of your party and tells you where to find them. There is only one entrance/exit, so it is completely safe.
Walking in you notice soft, zenlike music playing. It's so relaxing. There is a huge carousel to one side that has wheelchair accessibility and the staff lets you take as long as you like to get on if your child has anxiety. We actually ran out of time and didn't get to do the merry-go-round. Definitely next time.
We packed a picnic lunch and ate at one of the many areas which had sailcloth coverings. After eating, Anna wanted to push Audrey in the swing so we did that for a little while, then went on the car ride.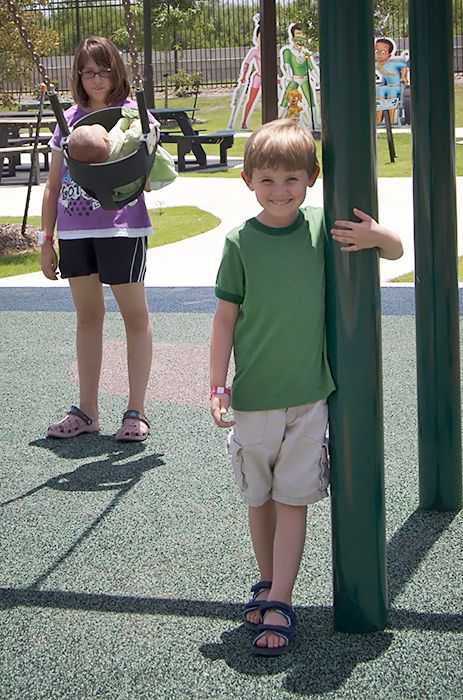 This track is so cool! Anna got to drive first and she was so excited! She could steer a little bit and bump the wheels into the center track but mostly it's remote controlled.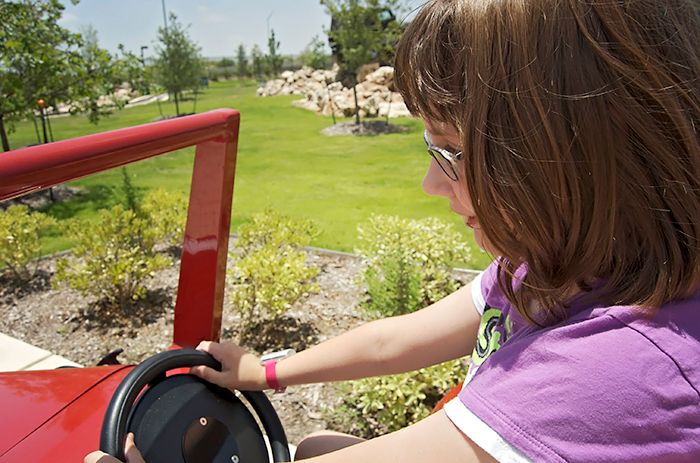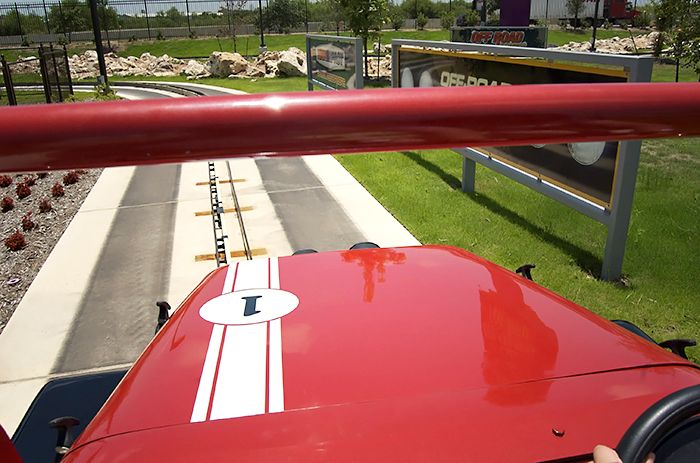 Then Dominic got a turn. He had a blast! At the end, he decided to steer with his feet. Can I say I was stricken with a premonition of him doing this in just a scant 10 years with a real car?! Yikes!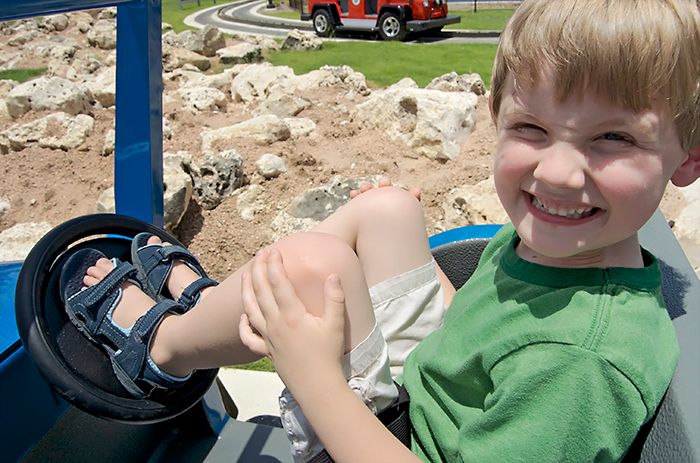 We then wandered around one of the many playscapes. Oh my gosh, they have everything you can think of. Slides, swings (I think there were at least 5 types and one just for wheelchairs), teeter-totter things, a huge sand pit area, and even a music park! Dominic had fun there, banging on all of the xylophones. Anna loved the giant seat swing and really stayed on it a long time.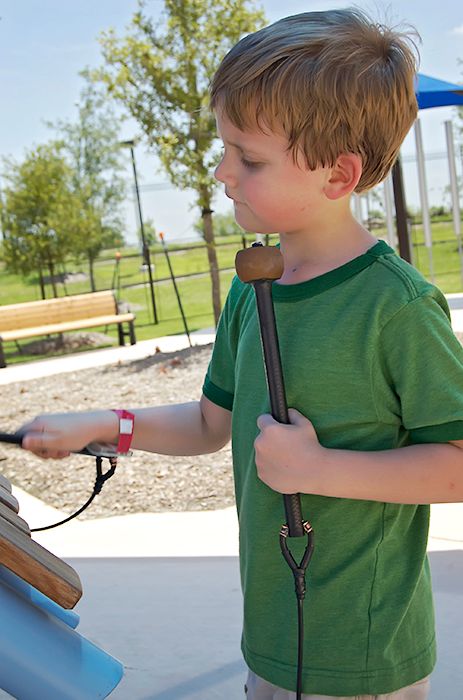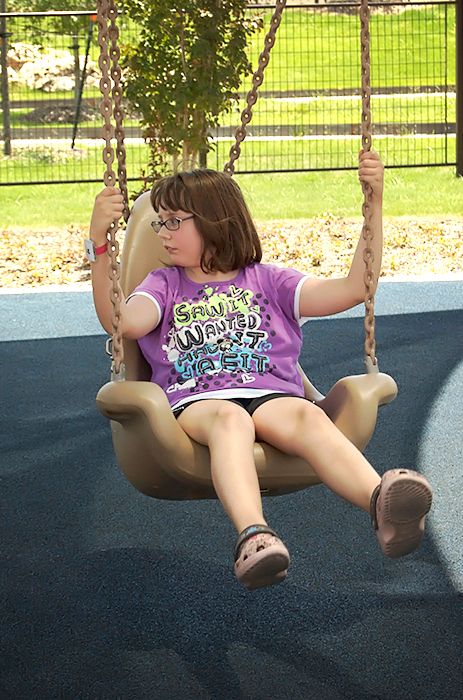 We got pretty hot so we went indoors to the sensory village. Again, anything you can think of, this place had it! It was very interactive and kid-oriented. There were even rooms where you scanned your wristband and it would bring up the child's name on the screen to make the experience very personal! We spent a long time in one of the many rooms there playing grocery store. The kids had fun pushing the buttons on the lobster tank to create bubbles, then they filled up their carry carts with all sorts of goodies. Then it was time to check out at the scanner and register! So much fun!!!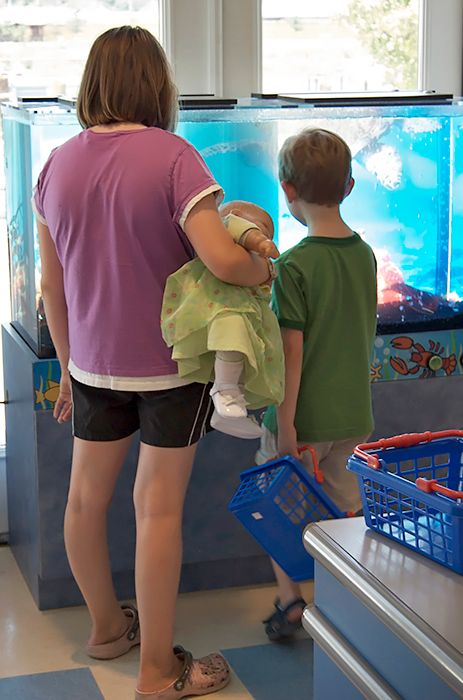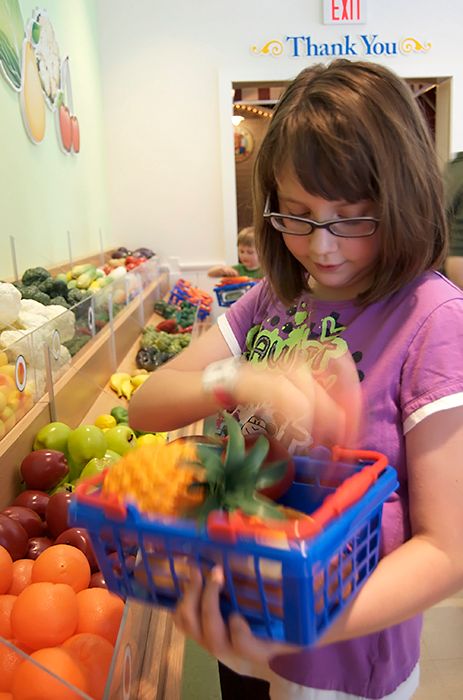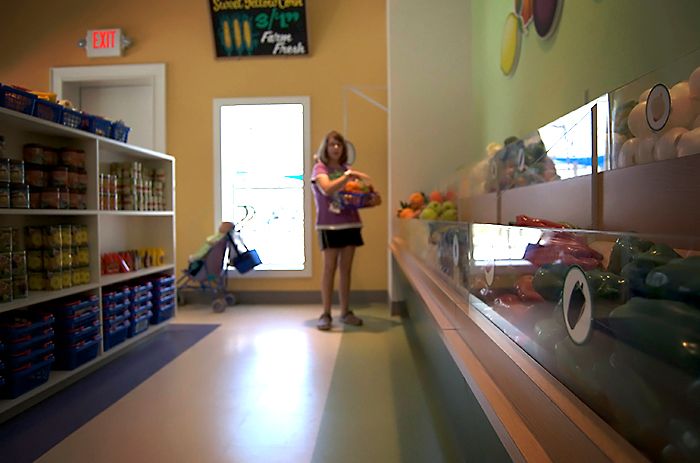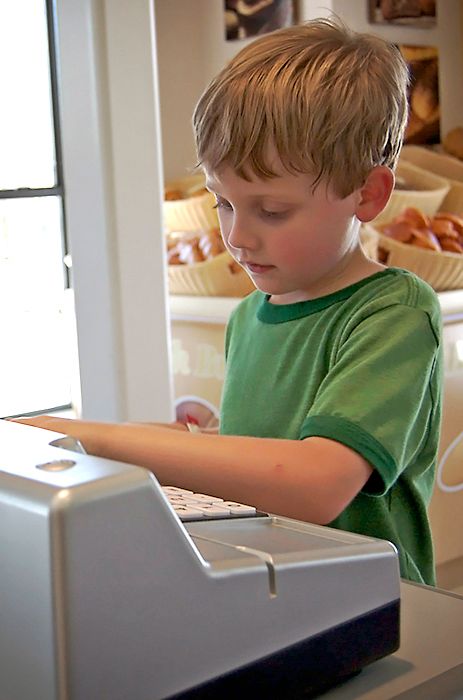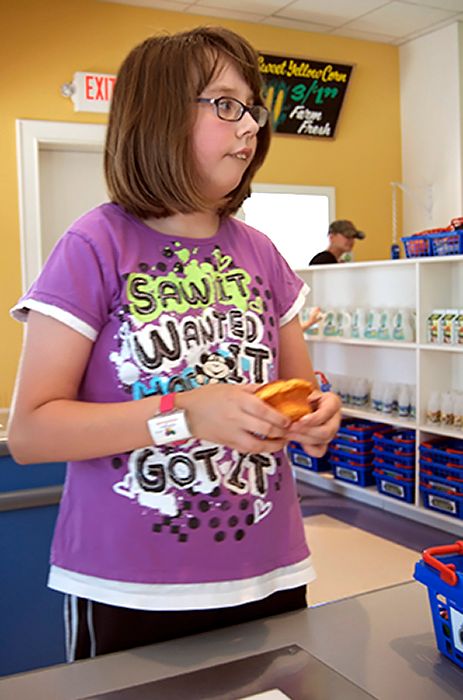 Unfortunately we were running out of time because Jenny had to get back to go to work, so we did a quick walkthrough a few more areas, including Pirate Bay where you can fish, play with water cannons, and operate remote-control boats. They also have a train that goes around the entire perimeter of the park (we didn't get to do this but will next time). On our way out, we checked out the Waterworks exhibit where you can manipulate pipes and walls to make water do all sorts of cool stuff.
All in all, an amazing place. Anna was free to get in and the rest of us were only $5 each. WOW! Thanks for sharing in our fun!